Bahia
During this fascinating voyage you will visit places where religious, cultural and folkloric celebrations are held by a diversity of ethnical groups that form the continental sized country. We have selected only a small number of special events that take time only one a year and are of great importance to the local population. Some of the places we visit are UNESCO World Cultural Heritage. Additionally you will hike through breathtaking tropical landscapes, national parks, see rainforest and pristine beaches, high sierras with plateaus and table mountains, caverns and waterfalls, big modern cities and charming towns of colonial times. As with all the other tours that we operate: the contrasts are the highlights. Enjoy them!
Bahia – The Heart of Afro-Brazilian Culture with the Chapada Diamantina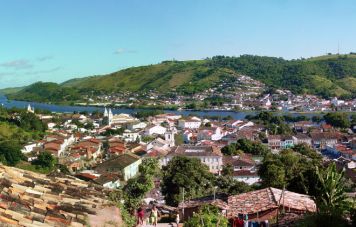 The tour begins in Bahia state with its expressive Afro-Brazilian populations. In Santo Amaro, we will visit the festivities that are performed each year in memory of the abolishment of slavery in Brazil (1888). The colorful and dense event Bembé do Mercado, is the most authentic show to present the African cultures in Brazil. Particularly the candomblé cult dances are very impressive. They are performed by small groups who, provoked by constant and very intensive drumming, move in trance to worship the African Gods of their ancestors. Visitors may passively watch these ceremonies but need to stay controlled.
Not far from Santo Amaro the historic town of Cachoeira invites for a visit. During the sugar cane boom in the 16th century, Cachoeira became the economic capital of the country. Charming colonial edifications and Brazil's biggest cigar manufacturer will be visited in Cachoeira.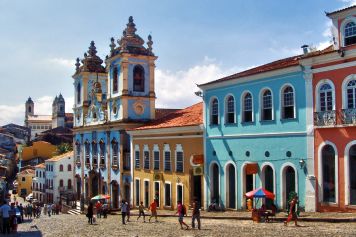 We will be heading now for Salvador de Bahia, the actual capital of Bahia state. In colonial times the city was the cultural, political and economical capital of Brazil. Even today some 300 churches, fortresses, villas and mansions, testimony of past glory. Most impressive is the Convento de São Francisco, founded 1587 by the Dutch und restored in the XVIII, a monumental work of baroque religious art. The historic center of Salvador has been declared World Cultural Heritage by UNESCO in 1985. Some 800 residences have been carefully restored around the Pelourinho and invite, together with little bars, cozy restaurants and a great variety of handicraft shops for a walk through picturesque surroundings. We take a night out and watch the performance of world-famous percussion group Blocos Olodum. Nobody stays neutral but everybody gets animated with their stirring drum play.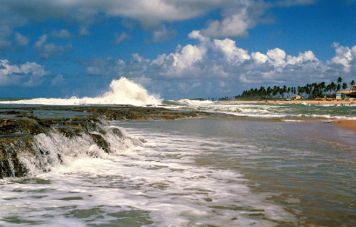 There will be time for a boat ride through Salvadors All of the Saints bay and visits to the beaches northern coast with reminders of a curious hippie population at Arembebe beach and a sea turtle project at Praia do Forte beach.
From Salvador a short we fly gets us to landlocked Lençois at Chapada Diamantina highlands. The region played an important role during the Gold and Diamond rush in the 18th century. Lençois maintained its charming colonial character displaying cobble stone streets, small houses, churches and public buildings dating back to more glorious times. Today, the region offers eco tourists a wide array of tours and adventures on the magnificent table land of the National Park Chapada Diamantina. We will walk this paradise to discover its grottos, bizarre rock formations, waterfalls, and springs with crystal clear water for the thirsty. But there are also endemic orchids and bromeliads to find and the fauna is habitat to a great number of birds.