Description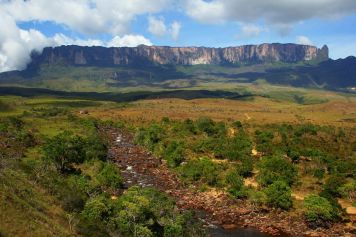 The expedition to Mount Roraima covers one of the most impressive landscapes of South America: the Gran Sabana, in Southern Venezuela. A huge highland of some 14,000 sq mi, covered by mysterious table mountains, called tepuis, with difficult access and many of them still undiscovered by science. A region that has been isolated for millions of years and where nature has developed endemic species on each of the tepuis , with a density rarely seen elsewhere, except Galapagos Islands. A world that has been described in the tale "The Lost World" by Scottish writer Conan Doyle (Sherlock Holmes).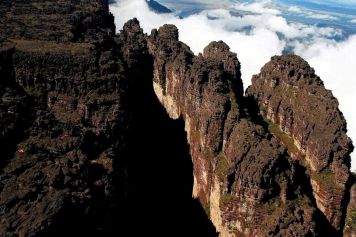 The aim of the expedition is the 2,810 m high Roraima table mountain (tepuy), located in the border region between Venezuela, Brazil and Guyana. Here we will penetrate one of the oldest regions on the planet. Even for experienced trekkers and natural adventurer, this expedition is a special and unforgettable experience. Not just another hike or outdoor activity, it is instead an unique trip for Nature lovers. 
The geological formation of the region is assigned to the Cambrian, which belongs to the lowest geo-chronic system. The Cambrian therefore corresponds to the period before about 542 to 488.3 million years ago, where the origin of mankind was not even to think about. In our "triangle" package we have developed a 10-day program that offers the possibility of some of the most spectacular places on the Roraima plateau.